Energy Assistance Program & Eligibility Guidelines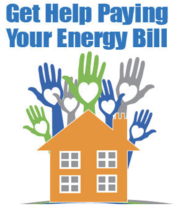 The Energy Assistance Program has stopped accepting new applications for the 2022-2023 program year as of May 31, 2023. If you were approved for this program year and are needing additional assistance, help is available for fuel and electric until June 30th and for water until August 31st.
Applications for the new season will be emailed out to previously approved households in late August/early September. For new households, applications will be available September 1st. If you have crisis needs during the summer months, additional assistance may be available through your local Social Services or through the Salvation Army.
The Energy Assistance Program pays towards heat, electricity, and past due water costs. Energy Assistance is free for all eligible households.
Please note that benefits are still substantial, but have changed from the last program year:
Extra federal funding last program year allowed the Minnesota Energy Assistance Program to increase income eligibility and benefit amounts.
Beginning October 1, 2022, benefits returned to more typical amounts for most households. Also, income eligibility returned to 50% of state median income.
The initial grant ranges from $200 to $1,400 per household and averages $500.
The maximum additional grant for energy emergencies is $3,000.
Water Assistance benefits may cover the entire past due amount.
These changes were necessary to continue to serve Minnesota households in need without a more significant reduction in the income limits.
MN Commerce Department Energy Assistance Program Website
To learn more, call us at 1 (888) 458-1385.